adsense
Article by Bryan Howard
February 22, 2019
adsense
Alexandria Ocasio-Cortez ran with a wild conspiracy theory about Republican Senate majority leader Mitch McConnell on her Twitter. The Viral Tweet has now been deleted but thank God for screenshots to be able to keep them alive.
Ocasio-Cortez claimed McConnell and his Chief of Staff run a multi-million dollar operation to have bot accounts manipulate online discourse. In other words she claims McConnell spends millions of dollars in order to have robots attack people on the left on twitter.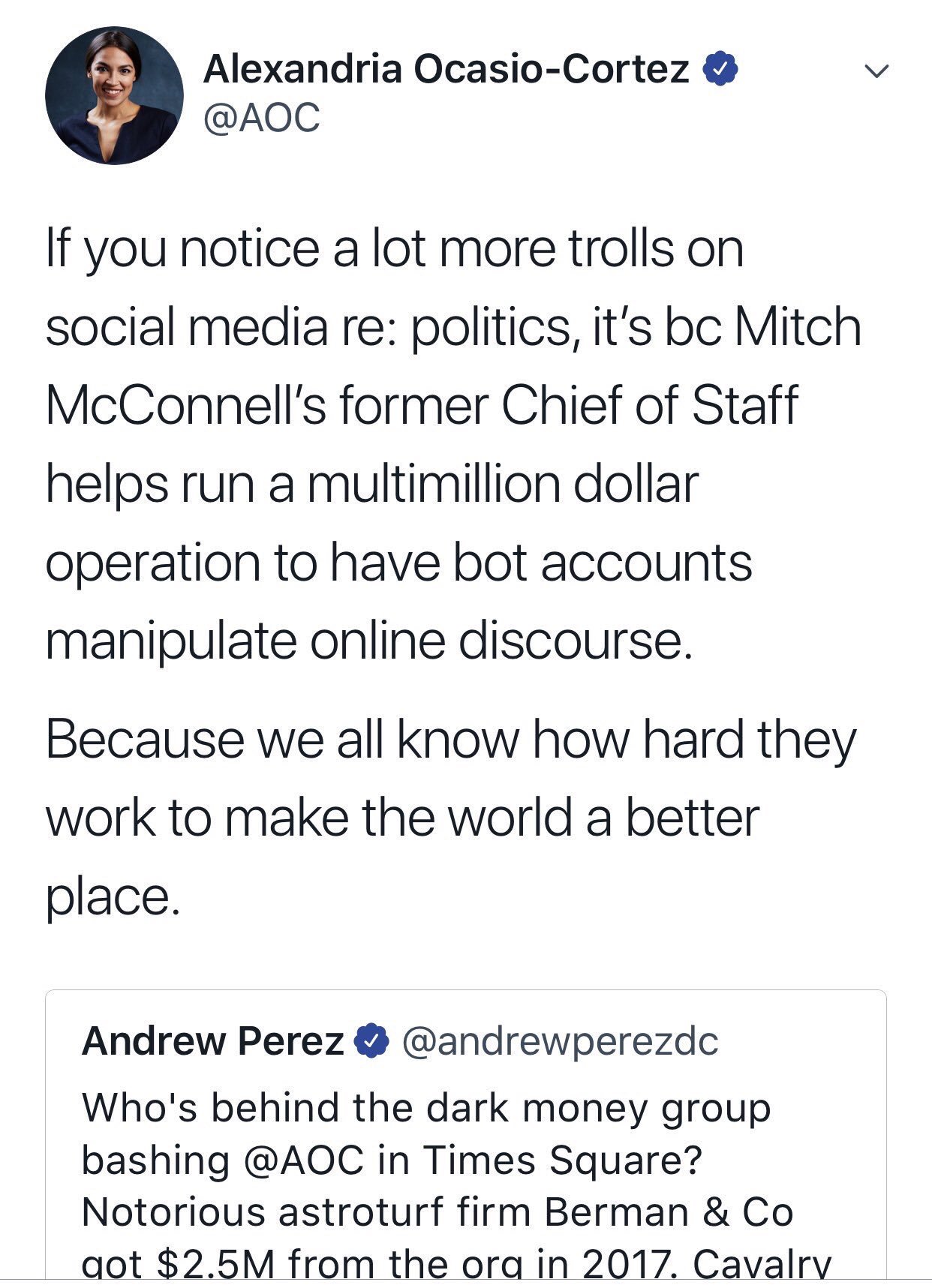 The individual who captured the screenshot tweeted out in response.
adsense
adsense
In her now deleted tweet, @AOC claimed that people who criticize her on twitter are actually robots run by Cocaine Mitch.
How did she figure this out? Who told her? pic.twitter.com/TZPgZaQjV3

— Harry Khachatrian (@Harry1T6) February 22, 2019
The Democrat party is literally living in a giant conspiracy theory as their mainstream thought. Democrats have embraced the most radical delusional thoughts that come to their heads and run with them. Examples like this is exactly why it is impossible talking to people on the left because they do not live in the world of reality, but in the world of delusion and self aggrandizement.
adsense
adsense
adsense